Jasmine and Claire of  BiSpanking are caned by Mr. Masterson after they both show late for a shoot.They begin in an uncomfortable corner time position together as they wait for their punishment.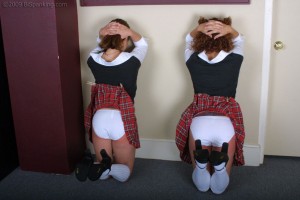 The girls are then caned one by one, made to watch one an others punishment while holding another corner time position.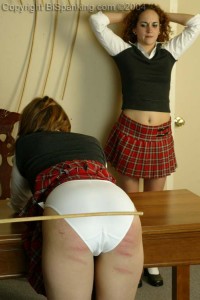 After both girls are properly punished they are made to present the canes with their panties down in corner time.